Luxury Memory Foam SilverSafe Pillow
Our SilverSafe Pillow, with antimicrobial silver fibers, defends against the allergens and bacteria that cause a stuffy nose. This reduces congestion, allowing you to breathe through your nose so that you snore less. Inside, a breathable cotton layer maintains freshness, while a natural memory foam core adapts to your head and neck's unique contours, relieving pressure. Beyond being ultra comfortable, this pillow meets stringent OEKO-TEX® hygiene standards, shielding you from harmful chemicals.
Luxury Memory Foam SilverSafe Pillow
limited deal
Regular price

$117.00

Sale price

$87.75
Expected Delivery:
12/10/2023 - 12/16/2023
Awarded Top 10 ENT Solutions Provider of 2023 by MedTech Outlook Magazine
"Your key to effortless breathing!"

"WOW, I instantly felt it open up my airway"

" I don't think I can go to sleep without it anymore"
How It Works
Antimicrobial silver fibers fight off bacteria and dust mites, ensuring a hygienic, allergy-free sleep environment.
Plant-based memory foam adapts to your sleeping position, providing consistent comfort.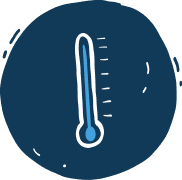 Unlike most other memory foam, this pillow is unaffected by ambient temperature changes — no increased firmness in cold or softening in heat.
Free from over 350 harmful chemicals, surpassing both OEKO-TEX® and CertiPur™ standards.
Customer Success Stories
Frequently Asked Questions
Explore our FAQ section for answers to common questions. Need more help? Click the chat button to connect with our friendly customer service team.
Our Luxury Memory Foam SilverSafe Pillow is crafted using the following materials:
Outer cover: A polyester and silver microfiber blend provides antimicrobial properties that keep your pillow fresh and hygienic.
Inner cover: 100% pure cotton enhances breathability and maintains freshness.
Pillow core: Composed of natural memory foam, it provides superior support and contouring, effortlessly adapting to your head and neck shape for personalized comfort throughout the night.
Both the inner and outer covers of your pillow are machine washable for easy maintenance. Here's a step-by-step guide to ensure they stay in pristine condition: 1. Machine wash: Place the covers in the washing machine on a gentle cycle using cold water. 2. Detergent: Utilize a mild detergent to prevent any harsh chemicals from affecting the fabric. 3. Avoid bleach: Steer clear of using bleach as it can cause damage to the material. 4. Drying: It's advisable to air dry the covers to maintain their shape and fabric quality. Alternatively, you can use the low heat setting on your dryer.
The quality memory foam utilized in the SilverSafe Pillow comes with a three-year manufacturer's warranty. By adhering to the recommended care instructions, you can extend your pillow's lifespan, enjoying its snore-reducing support for years to come.
Yes, our SilverSafe pillow includes antimicrobial silver fibers that fight against bacteria and dust mites, providing you with hygienic, allergen-free sleep. Moreover, it's free from over 350 harmful chemicals, surpassing both OEKO-TEX® and CertiPur™ standards.
At SnoreLessNow, we're dedicated to ensuring you're thoroughly satisfied with your purchase. That's why we offer a 30-day money-back guarantee on our SilverSafe Pillow. For a detailed overview of the return process, kindly refer to our return policy.
No more morning sniffles.
Ever since I got this pillow I haven't been waking up with one or both nostrils plugged in the morning. I have seasonal allergies and I'm allergic to dust mites, so I feel like it's been years since I haven't been congested at all. This pillow has been a comfy big help on my journey to clear sinuses.
We're so glad that you're enjoying the pillow!
Awesome!
Package came quick, and the pillow feels so soft. Definitely worth it!
Thanks for the amazing review!
A great pillow for allergies!
I used to wake up congested every morning because of my allergies. This is no longer after purchasing this pillow. Now I can start my mornings off zen and not in a b-line to the bathroom to blow my nose. Not only that, but the pillow is comfortable and stays cool. Feels like quality.
Thank you so much, we're honored to be part of your morning zen!
After spending hundreds trying so many pillows...I have finally found the one
I recently purchased this SnoreLessNow luxury memory foam pillow, and I must say it has been a complete game-changer for my sleep quality. This pillow has exceeded all my expectations, and I couldn't be happier with my purchase.
First and foremost, the comfort level is out of this world. The memory foam conforms perfectly to the shape of my head and neck, providing unparalleled support and cradling me in a cloud of softness. I no longer wake up with a stiff neck or sore shoulders, and I feel completely refreshed every morning.
The quality of this pillow is truly exceptional. The materials used are top-notch, and you can tell that a lot of care and attention to detail went into crafting it. The cover is not only soft and luxurious but also easy to clean, which is a huge plus.
One of the standout features of this pillow is its durability. Even after months of use, it has retained its shape and support, proving that it's a long-term investment in my sleep comfort.
I also appreciate the hypoallergenic properties of this pillow, as I have allergies. I can sleep soundly knowing that I won't wake up sneezing or with irritated sinuses.
While it is a bit of an investment, the quality of sleep I've experienced since using this luxury memory foam pillow is absolutely worth every penny. It's a small price to pay for the incredible comfort and support it provides.
In conclusion, I highly recommend this luxury memory foam pillow to anyone seeking the ultimate in sleep comfort and quality. It has transformed my nights and improved my overall well-being. If you're looking to upgrade your sleep experience, do yourself a favor and invest in this fantastic pillow. You won't regret it!
P.S. Everyone in my family is getting a pillow this Christmas! Best gift ever
Wow, this is amazing!! This review brought a smile to my face. SnoreLessNow is honored to be part of your sleep!
First, let me say how amazing this pillow is! The very first night, I used it and woke up the next morning without any pain in my neck. That is a first for me in years! I slept great. And i can't wait to go to bed at night and lay my head down on my pillow. If you're searching for the right pillow, your search is over. Dont delay buying this pillow. You will love it!  Now about this company. They are so professional and kind and compassionate. Customer service is amazing.